I am posting this month's empties earlier than usual since I hit this mont's goal already. I have been enjoying this project very much since not only has it helped me track my progress, but it allows me to review product as I declutter. Thus far, I have been able to get rid of 50 products already, the majority of which are skincare and travel-size items. I have to admit that I broke the rule of not purchasing any more items until I use all of the products I already own. I purchased new skincare items, which I had to adjust due to my very dry and eczema-prone skin. So, if you suffer from dry skin as well, some of the items I will be posting about might be helpful to you. So, here are this month's empties:
1- LAROCHE POSAY LIPIKAR AP+ BALM Intense Repair Moisturizing Cream
Last month I shared my review for the gel wash by the same brand, and this is the moisturizer that goes with it. I was as impressed as I was with the body wash. It is very hydrating and moisturizing, and made my skin feel very healthy and nourished. If you have been reading previous posts regarding body washes I have used before, you might notice that I kept complaining about them being very drying. Ever since my dermatologist recommended this brand (and others that I will be posting about as well), I have found what works for me and I already purchased the full size product, which I will be sticking to.
2- Cera-Ve Foaming Facial Cleanser
Another recommendation by my dermatologist, this is a fantastic wash that does not irritate or dry out the skin. It worked very nicely for me, and has done a good job cleaning out my skin. It does not leave any strange residue and feels very gentle on the skin.
3- First Aid Beauty Ultra Repair Cream
This cream is suitable for dry and sensitive skin, which I had been using prior to my visit to the dermatologist. I have been using it for both face and body. The consistency in it is quite thick and rich, yet very light on the skin. It is very hydrating and brightening as well when used on the face. It does not have a particular scent, which I prefer, and contains what looks like fine brightening particles. I have to say, I've enjoyed using this product much better than the cleanser, which I shared on a previous product empties review. I highly recommend this product, as well.
4- Lush Tea Tree Water Toning Water
I talked about this item in one of my Lush products review. I was very excited about it and its properties, and I used it a lot as a setting spray. I also used it as a toner right after removing my make-up, which did not work as well for me. I feel that it did not do a great job cleaning out the skin, and that it worked much better as a skin protectant, or setting spray. Trying out this product (especially its price) inspired me to try a DIY toner using rose water and tea tree oil. I will definitely keep you updated on this project.
5- it's a 10 Miracle Leave-in Product
A lot of people were talking about this brand, so I decided to try it. I used this product every time after washing my hair, and I really liked how it performed. The formula is rich, yet very light, and the product smells great and leaves the hair feeling and looking silky-smooth. I used it a lot during the summer, and I felt like it did a great job protecting my hair from the sun. I have enjoyed using this product, and might come back around to it.
BONUS PRODUCT – Dior Lip Glow Coral Glow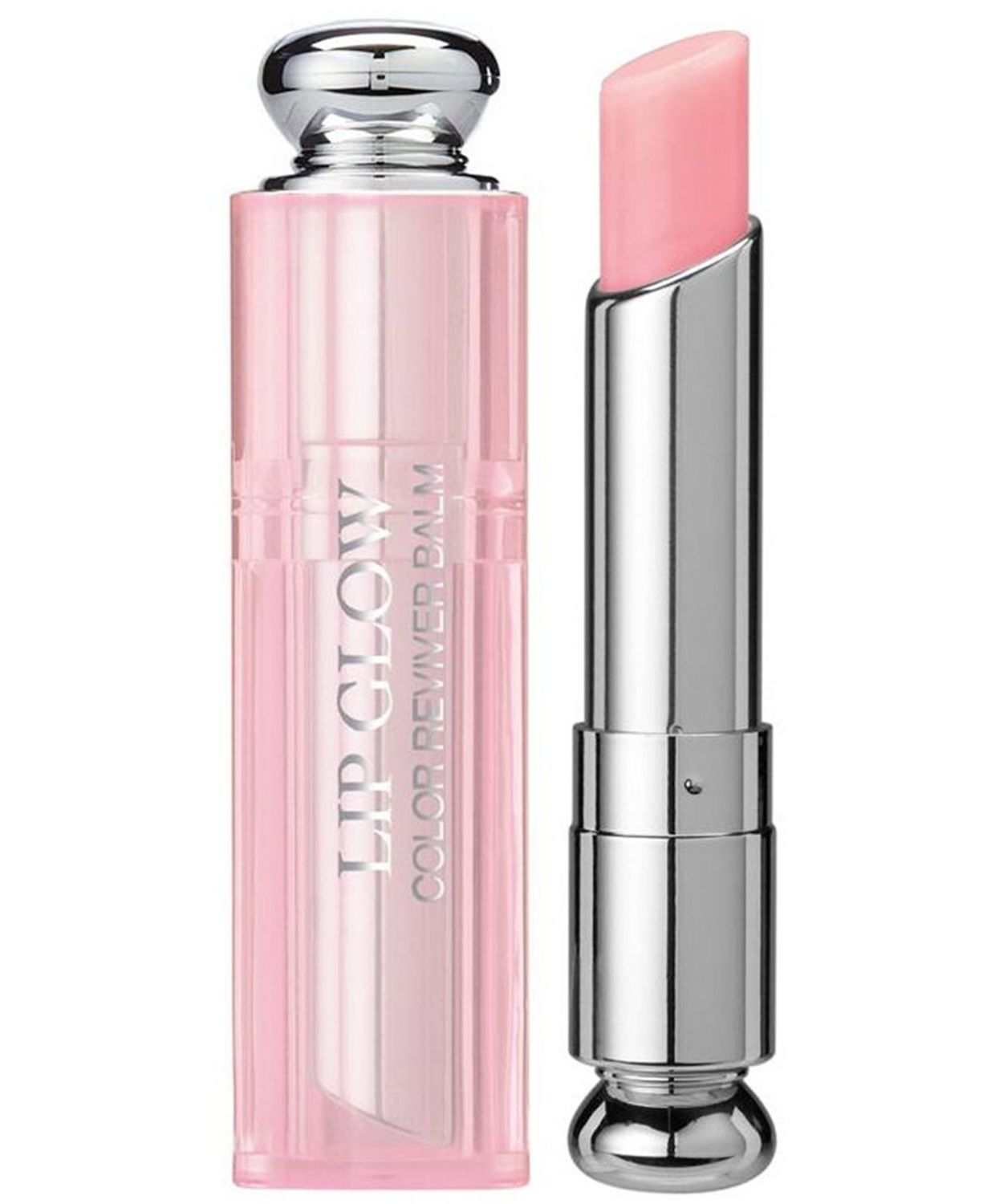 Since the majority of this post has been dedicated to skincare, I decided to include a make-up item as well. I threw the tube away before I could snap a photo for this blog, which is why I included this photo from macys.com. I just finished using Dior's lip glow, and I enjoyed it very much. It is very hydrating, smooth, and lasts all day long. The peachy color is absolutely gorgeous, and the formula leaves a nice stain on the lips after product has been removed. I also noticed that my lips were plumper and more hydrated when I used it. I was a bit taken aback by the price point; however, after trying it, I was very impressed. That is why I highly recommend it and look forward to repurchasing it.
I hope you've enjoyed this month's product empties. I would love to hear from you if you have tried any of these products, or have any recommendations for dry skin, hair, or a similar (and cheaper) product to the Dior lip balm. Also, don't forget to check out my other beauty and travel posts.